What He Can Do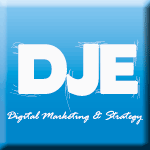 Daniel provides services in:
Digital Marketing & Communications Planning
Web strategy & consumer insight analysis
User Experience UX & Digital Experience DX
Marketing Automation & Business Process
Social Media Marketing SMM
Content Creation & MVT Optimisation
Online Reputation Management & Partnerships
Social Network & Blog Consulting
Search Engine Optimisation SEO & Pay-Per-Click PPC
Affiliate Marketing CPA & CPC
Email Marketing Co-reg, CPA and CPC
SMM Training and Speaking
Web analytics, attribution & metric insights
Companies have been increasingly leveraging social media technologies such as blogs, micro-blogging, wikis, podcasts, video, RSS, social networks, online communities, and social bookmarking to:
Increase brand visibility and client engagement
Gain customer insight analysis and feedback
Promote products and services
Interest offline media
Increase Web site traffic
Crowdsource new product or service ideas
Handle reputation crisis management
I work with clients in several ways offering a custom solution based on company objectives, resources, and budget in:
Training
Consulting
Outsourced Solutions
Brand Ambassador Program
Brand Ambassador
Daniel offers a solution for companies looking to develop their presence offline, as well as online. We will serve as an internal Brand Ambassador for our clients handling both social media and traditional business development. This solution is based on six months to one year minimum engagement, and the role includes that of a Marketing & Communications Consultant combined with a Social Marketing Director or Social Branding Director.
Brand Ambassador Program Combines traditional business development with social media
Traditional Marketing/Public Relations/Business Development
Press releases to targeted reporters
Relationships with key trade and industry associations
Strategic partnerships
Speaking engagements
Attend Industry Events
Representation at Trade Shows
I'm available for press quotes, and will respond as quickly as possible, find me on my contact page or find the website at www.danieleasterbrook.com
Outsourced Solutions
Daniel has created a solution that includes all of the benefits of having an internal social media marketing team, without the overhead.